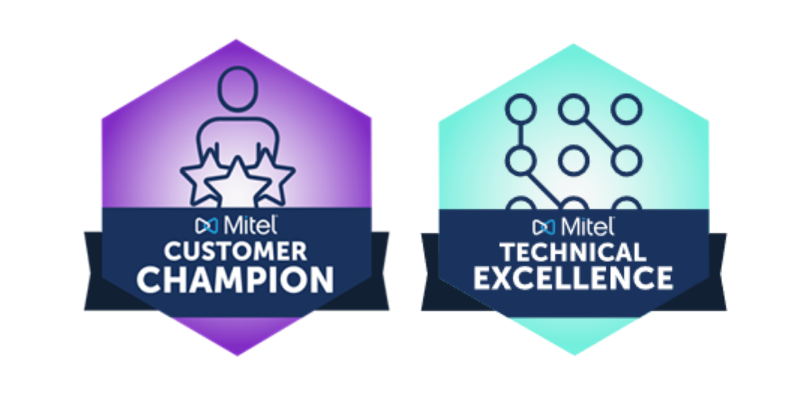 ICTS DOO Beograd je Mitel Gold partner koji se iz godine u godinu potvrđuje kao pouzdan partner, kako za klijente, tako i za proizvođača.
Prepoznajući naše tehničke kompetencije Mitel je početkom novembra dodelio ICTS-u bedž sa oznakom Technical Excellence:
"Partners earn the Technical Excellence badge when their overall Technical Performance Index (TPI) score is above 80%. The TPI calculation is based on three performance indicators related to the number of support tickets closed at level 1, the percentage of tickets raised via the web and the number of defects that are identified to Mitel."
Istovremeno, dodeljen nam je i bedž Customer Champion za 100% povećan broj portova kod postojećih korisnika u tekućoj godini – reaktivaciju instalirane baze:
Partners are awarded the Customer Champion badge based on their performance in Installed Base Activation. Qualifying partners are those scoring a minimum of 100% when comparing their active seats at the beginning of the Global Partner Program year to the current measurement period.